KB FALL
Kunstberg. Long shadows. Yellow Light. Long Reflections.
KB WINTER
In winter More transparent. Nice Icy Blue.
KB SPRING
Life popping in. Look at the fresh Green. Lace branches.
BIRCH

The white trunks create a graphic silhouette. A distinct world for a hiker…
TREES WINTER
Low Light, Reflecting Trees, Wind, Shadows "Running" on the Water.
TREES FALL
Leaves on the ground. Shadows like a ceiling of an Area.
HOME
Last walk with my mother in the village where I grew up.
DOEL WINTER
Abandonned village in cause of the harbour.
DOEL ZOMER
Back here to empty my mind after my mother's funeral.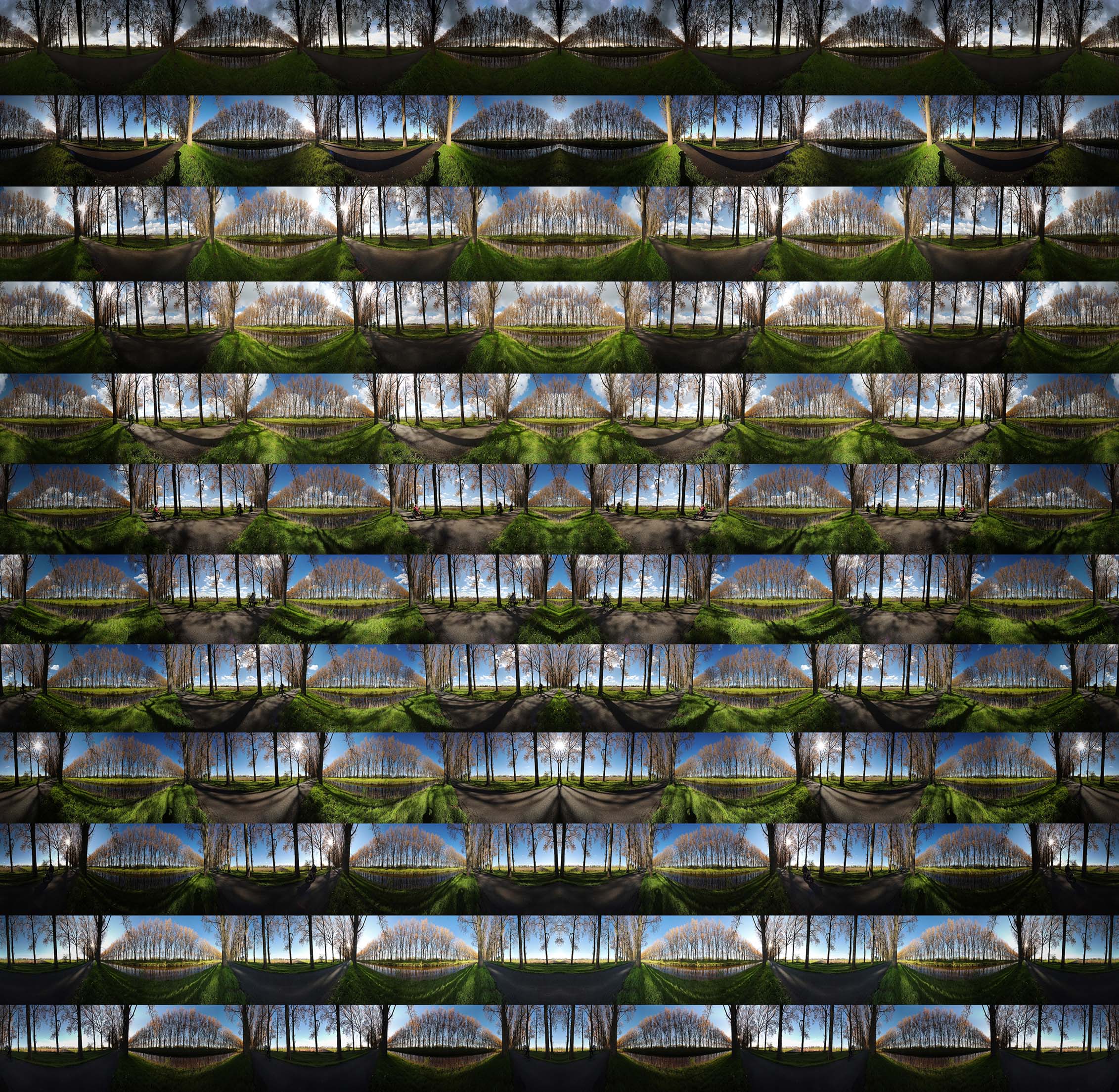 WATERFRONT 21 2 SPRING

Light drawing shadows over the water
WATERFRONT 21 3 SPRING

Light drawing shadows the road…