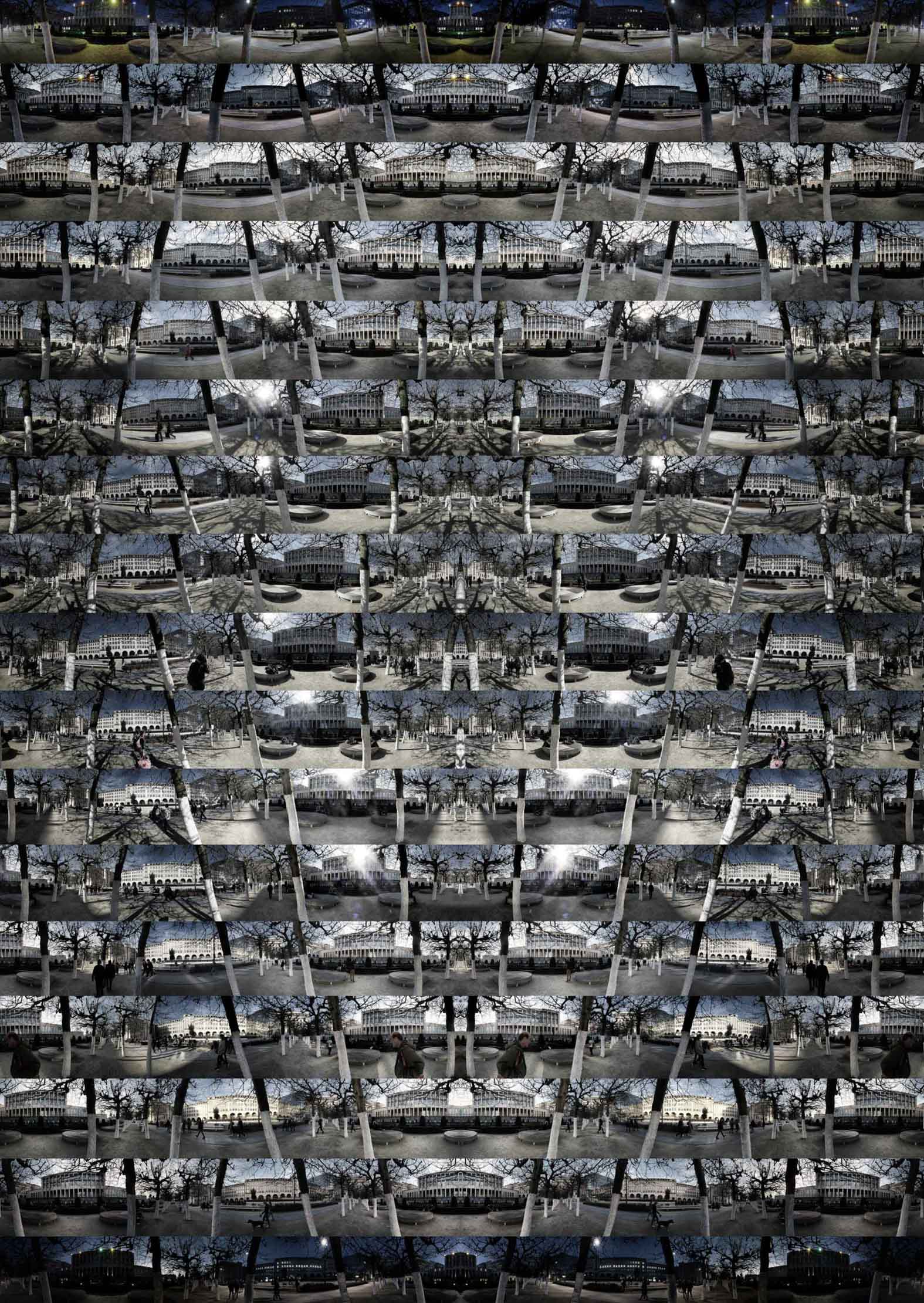 HEAD
Kunstberg in winter, deal with the dealers -:).
FIRST WINTER AND SUMMER
Kunstberg Overview. First time good feeling.
GHAND 1 WINTER AND SUMMER
Valentine. Super cold. Bikers and busses. Life as it comes.
BLUE 1
Valencia Calatrava Architecture. Life on the lake.
BLUE 3
Valencia Calatrava Architecture Quiztax People fun.
BLUE 6
Inside Hémispheric Light and Shadow Play.
GREEN 1
Grüner. Yellow building. Ministry of Finance.
GREEN 2
Yellow building new color palette. Who is watching me?
GREEN 3
2 Points of View. Look at the windows… Klimt.
BXL NORTH SUMMER
Same spot as 2 years before. See the colour, See the life.
BXL NORTH WINTER
Stations BXL dif. seasons: North in Winter Cold Icy Light.
BXL CENTRAL SPRING FALL
Central Old archit, Soft warm light. Guirlande Interview.
BXL MIDI SUMMER
Midi. Hard Warm Light. In the Southmarket. Southfoor.
AT THE FRONT
Calatrava in Liege. Where there are Stations there is Life.
WAITING 4 A TRAIN
Pattern of the ceiling on the floor. Shadows. Time.
TRAINSPOTTING 4
Train Timetable. Trains as Horizontal Elevators.
WAITING AGAIN
Another Waiting room. Different Shadowplay.
TRAINSPOTTING A
Antwerp Station; Softer light. Red as a main colour.
A WAITING FOR A TRAIN
Old beautiful station. View on Central Area. Like Jukebox.
SUNNY JOY

Life around a Subway Station
COLOUR IN THE SUN
Paris La Defence. Children playing in the colourful artificial lake.
BRIDGE
Paris La Defence. One man walking. Where is my man?
RODGER WINTER
Old place where there was once the Gard du Nord BXL.
RODGER SUMMER
Now empty place with lots of wind and huge mushroom UFO.
DEMONSTRATION
The European Administration. Every a day Demonstrations.